2007 Employee of the Year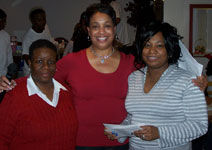 At this years' Christmas party, Corrine Dickenson was recognized as the Manager of the Year.

Corrine is truly an asset to the organization. She has a true gift of being able to get the most out of her crew. We are extremely thankful to have Corrine as a key member of our organization.